We offer a wide variety of stainless steel cable and components
to ensure the perfect fit for your specific application.


versatile
durable
resilient.
With their distinctive combination of strength, adaptability, and aesthetic appeal, our stainless steel cable and components transform design possibilities and are essential building elements in modern architecture. They are manufactured from premium stainless steel for corrosion resistance and longevity.

View our entire line of stainless steel end fittings and components or our special selection of stainless steel and aluminum components for greenery applications.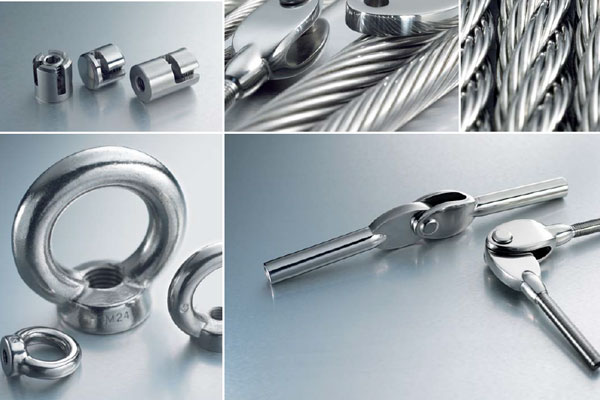 Precision-engineered for strength and resilience. Ideal for diverse applications from architectural designs to industrial structures.
Design versatility and longevity for large-scale and mid-size green wall facades with stainless steel cable and mesh.
Easy design, and quick installation of lightweight aluminum standoffs for small and mid-size facade greenery applications.
stainless steel cable and components

.